Injured Due To Tire Failure? Our Firm Can Help
Most people never think about it, but the only item connecting our vehicles to the roadway is our tires. It is our tires which ultimately make our vehicles accelerate, steer, slow down, and stop. It is our tires that help keep our vehicles under control, including in rainy weather. So, considering the importance of our tires, when a tire fails (due to a defect or some other circumstance), a number of possibilities can result, including a car or motorcycle accident.
When an accident following a tire failure is the result of a defect, you may be entitled to compensation from the party responsible for that defect. California state law mandates that all parties in the stream of commerce who manufactured, distributed, and/or sold the tire are responsible for providing the tire in a safe and defect-free condition.
If you feel that you experienced a tire failure due to a defect, you may need to consult with an experienced tire defect attorney. Our firm may be able to help.
Schedule Your Free Defective Tires Evaluation
---
In this article:
---
Tire Defect Classifications
In this section:
Tire defect classifications mostly fall into one of the three following categories:
Manufacturing defects, where a tire is not produced in accordance with the tire manufacturer's specifications
Design defects, where the tire has design flaws
Failure to warn defects, where the manufacturer, seller, and/or distributor fail to warn of the proper uses or dangers in the tire
Manufacturing Defects
Manufacturing defects are an aspect of product liability law, wherein a specific product, such as a tire, developed a defect during the manufacturing process. Such defects can include the rubber for the tire being made too thin, the wires in the tire becoming contaminated, or the wrong adhesive materials being used to attach the various parts of the tire together.
Design Defects
Design defects are also an aspect of product liability law, wherein the product's design, before it was ever even manufactured, contained design flaw(s). In the case of design defects, it is common that all of the same mass-produced products will share the same defect.
Failure To Warn Defects
Failure to warn defects are a further aspect of product liability law, wherein the product's marketing or other posted warnings, including stickers or manuals, failed to adequately inform consumers of how to use the product or the dangers inherent in the product.
---
Types of Tire Failure That Can Cause Car Accidents
In this section:
Tire Belt Failure/Separation
Tire belts are the belt-like layers of metal, fiberglass, and other materials criss-crossed between the tread and plies of the tire used to hold the tire plies in place. These belts help reinforce a tire, including against suffering a puncture, and also help keep the tire's treads flat on the roadway surface. These tire belts can break/separate if there was a defect during the manufacture process and/or in the design of the tire.
Tread Separation
The tire tread is the part of the tire rubber which contacts the roadway. It is the portion of the tire which is the most visible. Treads naturally wear down, gradually becoming smoother, as the mileage on the tire increases. A worn out tread is one of the reasons that all tires eventually require replacement.
Tire treads can catastrophically and without any warning separate from the tire casing or body. This can be caused due to a defect in the tire. When a tire experiences a tread separation, a driver can lose control of the vehicle and crash.
Mechanical Issues
Mechanical issues, such as an improper alignment, can cause a tire to wear out in an uneven fashion. This "irregular wear" can cause the pattern of the tire's tread to warp or degrade. This can affect the handling of a vehicle.
Tire Pressure and Temperature
Tire pressure is said by industry experts to have "a season" from the middle of May through early October. Such is because more motorists drive longer distances for vacations and day trips. The temperature, including of the roadway, has a direct affect on tire pressure. As the tire heats up, the pressure in the tire increases. Thus, it is best to check tire pressures when the tires are cold.
Punctures
A tire puncture is when the rubber surface of a tire is pierced by a sharp object such as a nail or screw. When this puncture is deep enough, it may result in a loss of air pressure which could require repair or in some cases replacement.
Tire Age
Most people do not know that a tire also has an expiration date. Every tire has a birth date—the day it was manufactured—and an expiration date. While the date of manufacture is written on every tire, the expiration date is not. When a tire passes its expiration date, the rubber can dry out and/or crack causing the tire to not have the same grip strength and/or in the worst case scenario fail.
Bead Failure
The tire bead is the section of the tire which touches the rim. It creates a seal between the tire and the rim to hold the tire's air. A tire bead can be damaged by a multitude of factors, including during installation.
---
---
Identifying and Reporting Tire Defects
When it comes to spotting a tire defect and notifying the proper authorities, there are several aspects to consider, including inspecting one's tires, checking for recalls of one's tire model(s), and alerting relevant agencies such as the NHTSA.
In this section:
Warning Signs of Defective Tires
Vehicles and tires themselves may provide several warnings about defective or degrading tires. To give a few examples, low tire pressure can be an indication of a slipped bead or puncture. Vibration may signify improper mounting or balance. Warping of the tire, such as "lumps" or "bumps" or "bubbles," may signal sidewall bulges or broken tire belts.
Inspecting New Tires
In addition to checking for any obvious defects or deformities in a new tire, a consumer should also try to make sure that the tire retailer is selling him or her the correct tire for his or her vehicle. The NHTSA has a wealth of information regarding all aspects of purchasing the correct tire(s). Additionally, the door sticker on a vehicle provides the correct size of the tire recommended by the vehicle manufacturer, assuming the vehicle has not been modified.
Reporting a Defective Tire and Scanning for Recalls
A Tire Complaint Form may be submitted to the NHTSA in order to alert the Department of Transportation about a potentially faulty or defective tire. Additionally, to find out if there are any recalls on the tire, a consumer may search the NHTSA Safety Issues & Recalls page.
---
Who Is Responsible for Accidents Caused by Defective Tires?
A vehicle/tire manufacturer, distributor, and/or seller could be liable for a defective tire. A vehicle owner could also in some circumstances be responsible for a defective tire. There are several tests used to determine whether a manufacturer, distributor, and/or seller is liable for the defective tire and whether the tire played a role in causing catastrophic injury or death.
In this section:
Strict Liability
A manufacturer, distributor, and/or retailer of a defective tire may be liable in tort due to a design defect or for its failure to warn – Pannu v. Land Rover North Am., Inc., 191 Cal. App. 4th 1298, 1310 (2011) ("Pannu"). California recognizes two tests for proving strict liability design defect: (1) the consumer expectation test and (2) the risk-benefit test.
Consumer-Expectation Test
Under the "consumer expectation test," a consumer proves that a tire contains a design defect by demonstrating that "the product failed to perform as safely as an ordinary consumer would expect when used in an intended or reasonably foreseeable manner." (Pannu, 191 Cal. App. 4th at 1310; see also McCabe v. Am. Honda Motor Co., Inc., 100 Cal. App. 4th 1111, 1120-21 (2002)).
In other words, the consumer-expectation determines whether a product was defective.
Risk Benefit Test
Alternatively, under the risk-benefit test, a consumer need only demonstrate that the design proximately caused the injuries. Once proximate cause is demonstrated, the burden shifts to the manufacturer, distributor, and/or seller to establish that the benefits of the challenged design, when balanced against such factors as the feasibility and cost of alternative designs, outweigh its inherent risk of harm. In it's simplest form, the risk-benefit test seeks to determine whether the product that injured the consumer may have had more risk than it did benefits.
Manufacturing Defect
A product has a manufacturing defect if it differs from the manufacturer's intended result or from other identical units of the same product line. In other words, a product has a manufacturing defect if the product as manufactured does not conform to the manufacturer's design – Garrett v. Howmedica Osteonics Corp., 214 Cal.App.4th 173, 190 (2013).
Investigating Tire Failures
First and foremost the tire has to be preserved. While it may not be possible to preserve all the pieces of the tire since many tires disintegrate as they fail, whatever remains of the actual tire and tread has to be preserved so that the correct experts can analyze the tire. Part of the analysis may include using X-ray and shearography to study the tire or chemical analyses such as pyrolysis-gas chromatography-mass spectrometry.
---
Contact an Experienced Tire Defect Lawyer
If you or a loved one have been affected by a defective tire, our firm is here to help. Our attorneys have specialized knowledge in the areas of automobile defects and product liability law. We have recovered millions of dollars for our personal injury clients. Contact our firm to schedule a no-cost consultation.
Schedule Your Free Defective Tires Evaluation
Banner image from Unsplash
---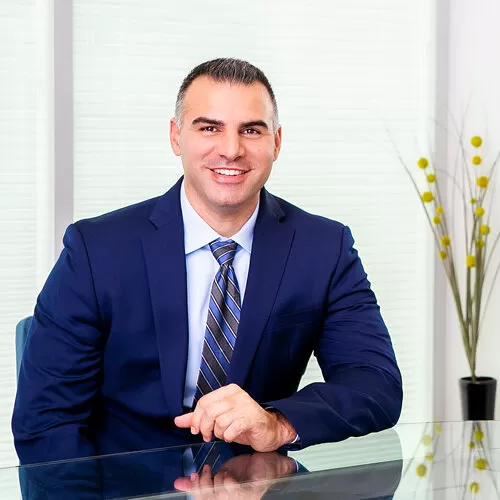 ARTICLE BY
Admitted to practice in 2006, Armen has arbitrated, tried, and settled several cases which have resulted in multi-million dollar verdicts and settlements.
---
Sources cited in this article: