In brief: Wrongful death of a mother killed in a truck accident
---
---
On the afternoon of August 21, 2015, 37-year-old Lisa Darlene Chavez was driving her 2015 Mazda Miata west on the 60 Freeway. She was en route to the second of two jobs she worked so that she could financially support her sons, Noah and Isaac, and herself.
As she applied the brakes to slow for traffic ahead, a commercial truck plowed into the back of her car. The impact destroyed Lisa's car forcing the rear bumper all the way into the passenger compartment. After hitting Lisa's car, the truck proceeded to hit at least five other vehicles in its path before coming to a stop. While all the other drivers were able to walk away, Lisa lay lifeless in her vehicle.
It was then that Garo and Armen stepped in, securing a multi-million dollar settlement for Lisa's sons.
Total Payout:
$10,635,655.00
Negligence in Motion
There is no circumstance under which this tragedy should have occurred, but as the full details of the wreck came into focus, it became clear that it was not just negligence, but gross negligence on the part of the driver and trucking company that led to Lisa's death.
The truck in question was owned by Green Farms, Inc (DBA Worldwide Produce), one of the largest produce distributors in Southern California. The commercial driver behind its wheel was a convicted felon with a varied criminal record spanning from 1997 to at least 2009. The driver's criminal history included burglary, identity theft, driving a stolen vehicle, and possession of methamphetamines.
Even more concerning than any of the driver's past offenses were those committed during the driver's tenure with Worldwide Produce leading up to the wreck. This included repeated violations of company rules which prohibited cell phone use while driving and numerous occasions where the driver failed to document driving/break/off duty status for each 24-hour work period. Additionally, less than six months after the driver was hired, the driver was cited for running a red light in a company-owned truck.
Finally, in the aftermath of the wreck that took Lisa's life, the driver violated Title 49 of the Code of Federal Regulations by failing to complete a drug test after a fatal motor vehicle crash. Consequently, the California Highway Patrol found that Worldwide Produce violated both state and federal drug testing requirements.
---
Right Paths, Wrong Directions
Some reformed felons find that the commercial trucking industry
is a viable path to full-time employment and considerable compensation
. Due to the massive amount of unfilled positions in the long haul trucking industry (between 200,000 and 330,000), some trucking companies are willing to hire people without the proper experience and training to drive a truck.
Additionally, the
high-demand/high-turnover
nature of the industry tempts some trucking companies to take shortcuts, which includes hiring employees with poor driving records, failed drug tests, and numerous moving violations or accidents.
Some of the worst offenders even require drivers to finance their own trucks which then causes the drivers to have to work harder, longer, and in violation of State and Federal work hour rules.
According to USA Today
, this may explain the more than 20 fatalities among California port truckers that occurred between 2013 and 2015.
---
Top-Down Accountability
By demonstrating the extensive criminal record of the driver, the lax enforcement of the trucking company's own policies, and the blatant avoidance of mandatory drug testing in the aftermath of the wreck, we were able to secure $10,635,655.00 for Lisa's sons.
To promote safer streets, highways, and roadways, the victims of a trucking accident need to hold trucking companies and staffing agencies accountable when they negligently hire, train, and/or retain an unfit driver. It was satisfying that we resolved this case in a way that will hopefully demonstrate to other companies that the safety of the public should never be taken lightly.
Our Lawyers are Dedicated to Supporting the Families of Truck Accident Victims
While the ultimate loss to the Castro family can never be accounted for, nor their wounds ever healed, the Castro family is thankful for our firm's diligence and hard work which resulted in justice for their loss.
One of our goals is to attain justice for the people we serve. While for some people life will never be the same again, we strive to make those responsible for the catastrophic and tragic experiences our clients have suffered and continue to suffer. We are passionate about the people we represent, which includes bringing justice to those who have been traumatically affected from the lack of care by others.
---
Contact Mardirossian Akaragian LLP Today
Our firm offers exceptional talent, abundant resources, tireless dedication, and years of experience to give you the best chance of success in obtaining maximum compensation. Led by our award-winning founding attorney, Garo Mardirossian, we are prepared to provide you with aggressive representation and personalized legal guidance you need.
Talk to a Los Angeles truck injury lawyer about your case or contact our firm to schedule a no-cost consultation.
Schedule Your Free Truck Accident Case Evaluation
---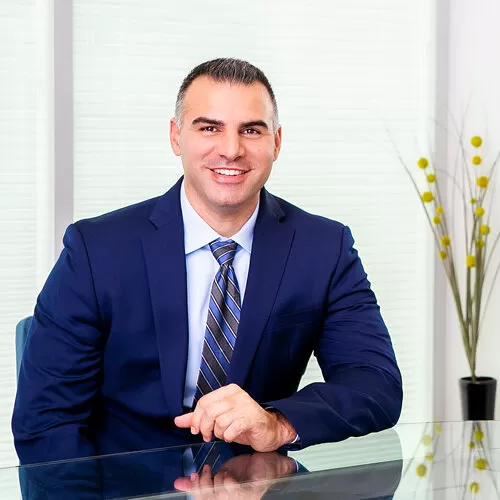 ARTICLE BY
Admitted to practice in 2006, Armen has arbitrated, tried, and settled several cases which have resulted in multi-million dollar verdicts and settlements.
---
Sources cited in this article: