Injured Due To An Auto Defect? Our Firm Can Help
State law mandates that product manufacturers and distributors provide consumers with safe and defect-free products. Although auto and tire manufacturers may assure consumers that their products are safe and reliable, this is not always the case. Auto and tire defects, malfunctioning products, and improperly installed parts cause countless accidents—and related injuries—every year on California roads.
We Strive To Hold Responsible Parties Accountable For Auto and Tire Defects
If you or a loved one has been injured due to an auto defect or tire failure, it's important that you seek the help of a skilled personal injury lawyer in Los Angeles who can assist you with your case. With more than 45 years of combined experience, our Los Angeles injury attorneys are focused on recovering the maximum compensation on your behalf, whether through settlement or at trial. We understand that accidents occurring due to auto and tire defects can cause immeasurable damage. We handle every aspect of your claim from start to finish so you can focus on getting the treatment you need.
Talk to a Los Angeles personal injury lawyer about your case or contact our firm to schedule a no-cost consultation.
Schedule Your Free Auto Defect Case Evaluation
---
In this article:
---
What is An Auto Defect?
Since traffic accidents are foreseeable, California law requires vehicle manufacturers to consider collision safety when designing and building their products. Thus, auto defect claims may involve weak roofs, unstable vehicles, failed seats, or defective electronic systems.
---
Select Laws Related to Auto Defects
In the event of an auto defect, California's consumers are protected by several laws and legal theories. This includes strict liability because of a manufacturing defect, a design defect, or a warning defect.
In this section:
Strict Product Liability
In a product liability suit, a manufacturer of an automobile is liable for a defect in the vehicle upon proof of the defect and a causal connection between the product and the injury. Unlike a negligence suit, fault on the part of the manufacturer need not be proven.
Sellers and Distributors May Also be Liable
Sellers and distributors in the distribution chain of the defective automobile may also liable because they play a part in stimulating consumer demand for the product through advertising and marketing techniques in order to enhance their own profits. Such sellers and distributors include parties who sell specific parts or the car dealer where the vehicle or parts were purchased.
Manufacturing Defect
A manufacturing defect may exist if when the product left the manufacturer's control, it differed from the manufacturer's intended result or from identical products of the same manufacturer.
Defect in Design
Even if properly manufactured, an automobile may be defective in design when it has a flaw in its design (e.g., missing a safety device). Just because an automobile may contain precisely the same safety features as other automobiles on the market does not mean it is not defective.
Failure to Provide Warnings or Recall
Additionally, an automobile considered safe at the time it was designed and manufactured may become defective several years later. A manufacturer can be negligent for failing to modify or retrofit an automobile or to warn users of dangers in it after the automobile was manufactured. An automobile not defective in manufacture or design may also be defective if a suitable warning required about its dangerous propensities is not given (e.g., warning of side effects from drugs, of hazards from use of asbestos products, or of potential risks from use of certain machinery, etc.) Also, a product manufacturer may be liable for failure to undertake sufficient testing and inspection before distribution.
National Highway Traffic Safety Administration (NHTSA)
At the federal level, minimum regulations concerning vehicles are issued to car manufacturers by the National Highway Traffic Safety Administration (NHTSA). Established by Congress in 1966 with the Highway Safety Act, the efforts of the NHTSA have resulted in mandated seat belts, head rests, and shatter-resistant windshields which have helped decrease motor-vehicle related deaths. However, simply because a vehicle complies with a minimum NHTSA regulation does not mean that the vehicle is not defective.
In addition to making regulations, the NHTSA also can compel the recall of vehicles that are found to not comply with requirements. On most occasions, a manufacturer voluntarily recalls its vehicle before NHTSA compels the recall.
---
Who Is Liable for Accidents Caused by Auto Defects?
In the aftermath of a car accident, some may assume that the driver is to blame for his or her negligence. However, most people don't realize that a manufacturing defect, improper design, or inadequate warning may have contributed to or even caused the collision.
In this section:
Common Parties Responsible for Auto Defect Accidents
Manufacturers & Suppliers
Car manufacturers can be sued because of auto defects. Auto defect suits in some cases may also be filed against manufacturers of specific parts rather than the entire vehicle.
Dealerships & Wholesalers
Auto dealerships and wholesalers may also be responsible in a product liability suit if a vehicle they have sold turns out to possess a defect that leads to an injury. It is important to note that these laws are separate from auto dealer fraud, which concerns aspects such as false statements and advertising, deceptive pricing, and failure to disclose past damage to a used vehicle.
Proving a Vehicle Was Defective
Proving a vehicle defect may involve alleging negligence (meaning that the defendant failed in its duty to the consumer which consequently led to their injury), strict liability (meaning that the product was defective regardless of fault), and/or breach of warranty (meaning an express or implied promise or guarantee was violated by the defendant).
Filing a Complaint Against a Car Manufacturer or Dealership
Filing a legal complaint over an auto defect usually requires a discussion with an attorney versed in the area who knows what legal elements need to be proven and how to marshall the evidence to prove those elements. Among other things, the attorney with the help of the automotive experts will have to determine if the product was defective because it was defectively designed, improperly manufactured, or did not contain adequate warnings about its dangerous propensities.
If you believe you or a loved one have suffered injury due to a defective automobile, you should consult an experienced auto defect attorney, who can guide you through the process.
---
Common Auto Defects
There are a number of common auto defects that, when left unaddressed, can lead to serious car accidents, catastrophic injuries, and even death. In such instances, injured victims may be entitled to just compensation for their harms and losses.
In this section:
Defects Causing Sudden Unintended Acceleration (SUA)
Sudden unintended acceleration, or SUA for short, is when a car accelerates on its own without the driver pressing the gas pedal. In some cases, they entail prolonged periods of high, uncontrolled acceleration, accompanied by a loss of the ability to slow the vehicle, effectively rendering the car uncontrollable.
Defects Causing Rollover Accidents
A vehicle rollover occurs when a vehicle's wheels leave the ground and the automobile rolls onto its side or roof. Rollover collisions can be caused or exacerbated by a defective component or flawed design in the vehicle or part of the vehicle, especially vehicles with a high center of gravity and narrow track width, including some SUVs.
Defects Leading to Tire Failure
Tire failure includes any state where a vehicle's tire fails and results in a crash. This can include a tread separation or flat. When an accident following a tire failure is the result of a defect in that tire, you may be entitled to recover damages from the party responsible for that defect.
Seat Belt Failure
Defective or otherwise inadequate restraints, such as seat belts, increase the risk of injury to the vehicle's occupants. In worst-case scenarios, the failure of these restraints may allow the occupant(s) to be ejected from the vehicle due to the forces generated during the crash.
Defective Airbags
Defective airbags may also pose threats to consumers by either failing to deploy when they are needed, or deploying when they are not needed. Airbags can also cause bruises, abrasions, and even hearing damage because of the great force and loud noise they make when they deploy.
Airbag malfunctions fall under product liability, and usually require proving that a component of the airbag was defective during its design or manufacture. A failure to warn defect may also be alleged, such as when a vehicle equipped with airbags fails to warn consumers that young children should not ride in the vehicle's front seats due to the danger of being impacted by an airbag deployment.
The NHTSA recently recalled tens of millions of Takata air bags.
Child Car Seat Failure
Car seats are essential to the safety of child passengers, potentially saving the lives of children during the event of a car accident. Due to this, defective car seats are extremely dangerous, as they may fail to protect the child during a collision and result in serious injury like brain trauma, spinal damage or even death.
Brakes
Faulty brakes can result in car accidents. Such accidents can range from fender-bender collisions to vehicle rollovers, that may lead to property damage, injuries, or fatalities.
Electrical System Failures
Electric malfunctions can lead to a host of problems, from the vehicle being unable to respond to certain signals such as raising and lowering its electrical windows, to mechanical aspects such as the brakes and steering wheel not functioning. Defective electrical systems can also cause vehicular fires, which in addition to irreparably damaging the vehicle, can lead to occupant death.
Door Latch Mechanisms
Door latch mechanics are crucial to keep the vehicle's doors securely closed in the event of an accident. Defective door latches may result in the doors opening during a collision and the occupant(s) being flung from the vehicle on impact.
Steering
It is possible for steering wheels to 'lock up' and make it impossible to change the vehicle's trajectory. This can for obvious reasons lead to a collision. It is also possible for power steering systems to malfunction and cause an unexpected increase or decrease in how much force is needed to properly steer. According to the NHTSA, 35% of defect based collisions are caused by wheel-related issues.
–
Our office has handled all of the above matters, as well as many other types of auto and tire defect cases. If you or a loved one has been seriously injured or tragically killed as a result of a defective car part, contact our Los Angeles auto defect attorneys today.
---
How Can An Auto Defect Attorney Help Me With My Claim?
Attorneys who specialize in product defect law, including product liability and personal injury, are usually equipped to properly represent you in such cases. This includes:
---
Auto Defect Case Focus: Pannu v. Land Rover
In the case of Pannu V. Land Rover, we represented Sukhsagar Pannu after his Land Rover Discovery was sideswiped by another vehicle and consequently rolled over multiple times. The vehicle ultimately came to rest upside down, and Sukhsagar suffered permanent paralysis from catastrophic spinal cord injury.
We went on to prove in court that the Land Rover's design had an excessively high center of gravity, and that its roof collapsed far too easily. Indeed, our experts showed that a roughly $100 dollar reinforcement to the Land Rover's roof design would have prevented its roof from collapsing further than 3"s inwards, rather than the 16-17" that it did, thus preventing the catastrophic injuries Sukhsagar sustained.
The Discovery's marketing, including its window sticker, was also shown to be deceptive. Customers like Sukhsagar were led to believe that the Discovery model had significant safety features, when in fact the defective design elements of the Discovery that led to Sukhsagar's catastrophic injury were deemed to have presented an "excessive preventable danger".
---
Contact Mardirossian Akaragian LLP Today
If you or a loved one have been affected by an auto defect, our firm is here to help. Our attorneys have specialized knowledge in the areas of automobile defects. We have recovered millions of dollars for our personal injury clients.
Talk to a Los Angeles auto defect attorney about your case or contact our firm to schedule a no-cost consultation.
Schedule Your Free Auto Defect Case Evaluation
Original image from Unsplash
---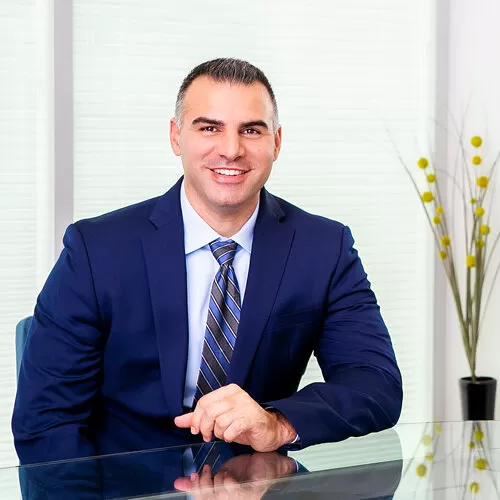 ARTICLE BY
Admitted to practice in 2006, Armen has arbitrated, tried, and settled several cases which have resulted in multi-million dollar verdicts and settlements.
---
Sources cited in this article: