What to Do After an Accident Due to a Rollover Crash
A vehicle rolls over when at least two of its wheels come off the ground and the vehicle rolls onto its side or roof. Rollover crashes can be caused or exacerbated by a defective component or flawed design in the vehicle. Vehicles with a high center of gravity, such as SUVs, can be more likely to rollover.
If you or a loved one was injured in a rollover crash, we may be able to help. In the right case, we are prepared to fight to recover the fair compensation you or a loved one deserves.
Contact one of our experienced Los Angeles auto defect attorneys to find out how we may be able to help you with your case or contact our firm to schedule a no-cost consultation.
Schedule Your Free Vehicle Rollover Case Evaluation
---
In this article:
---
What Can Cause Rollover Crashes?
In this section:
Rollover crashes can be caused by a combination of factors, including Defective automobile design. For example, in Pannu v. Land Rover (see below), an initial error on the part of another driver caused Sukhsagar Pannu to lose control of his vehicle. After Mr. Pannu lost control of his Land Rover, it started to yaw, went sideways, and then rather than spin out, began a tire friction induced rollover. (Mr. Pannu's Land Rover did not hit any objects which caused it to rollover).
During the rollover, the roof of the Discovery crushed, leaving Mr. Pannu forever paralyzed. We successfully sued Land Rover for $25M after proving that the vehicle's high center of gravity made it susceptible to rollover and its weak roof caused Mr. Pannu to become paralyzed. We also showed that had Mr. Pannu known that his Land Rover Discovery, which Land Rover advertised to be a fortress, had a propensity to rollover due to its high center of gravity and had a weak roof, he would have never purchased the vehicle.
Vehicle Factors
The higher a vehicle's center of gravity, the more susceptible in may be to roll over. Thus taller vehicles – such as SUVs, pickup trucks, buses, and vans – are more at risk of rollover than traditional designs. Of these, the rollover rate of SUVs in fatal crashes (21.2%) exceeds that of other vehicle types.
Popular models that have been labeled as having rollover risk by the National Highway Safety Administration (NHTSA) include the 2011 Chevrolet Tahoe, with a 24.6% rollover risk, the 2011 Ford F-150 with a 19.8% risk, the 2012 Chrysler Town & Country with 16.4%, and the 2013 Toyota Sienna with 14%. Certain pre-2011 Land Rover Discovery models scored 2/5 stars (meaning low safety) in the NHTSA's rollover resistance test scenario.
Defective tires can also cause rollovers, including due to deficient or excessive lateral grip and traction.
How Rollovers Differ From Other Car Crashes
According to Justia, rollover crashes are unique because they typically only involve one vehicle. Most other car crashes (even no-contact accidents) tend to include two or more vehicles. This can at times make it more difficult to establish liability, especially where no eyewitnesses or video evidence is available.
Another key distinction between rollover crashes and other forms of collisions is that they do not necessarily require driver negligence in order to occur. In fact, steering usually is not the cause of a vehicle rollover.
---
The Law Regarding Rollover Crashes
In this section:
Who Is Liable Following a Rollover Crash?
The law protects victims of rollover crashes. A product liability case may be brought where a defectively designed vehicle or part is believed to have caused or contributed to the crash. Drivers who caused the rollover may also be sued for negligence in the proper circumstances.
Strict Liability
Strict liability, a legal theory where liability for damages is placed on a person(s) or entity(s) even if they did not act negligently, may also be proper in a rollover suit. For example, strict liability can be brought when a manufacturer's product causes injury or death when it fails to perform as safely as an ordinary consumer would have expected it to.
Tests Used in Strict Liability Cases
There are several tests that can be used to determine whether strict liability is applicable in a particular case.
Consumer Expectation Test
The consumer-expectation test determines whether a product performed as safely as an ordinary consumer would have expected it to. For example, in the case of Pannu v. Land Rover, Sukhsagar was led to believe that the Land Rover Discovery SUV he was driving was equipped with safety features it did not actually possess. To quote Garo: "This vehicle looked like a fortress, was sold like a fortress, but really, it was a matchbox."
This excerpt from FindLaw emphasizes the point further:
"The court … found Land Rover strictly liable for a failure to warn of the dangerous propensities of the Discovery. According to the vehicle's window sticker, Pannu was informed the Discovery had a "steel inner body cage" and a "steel roof panel," among other things. Based on earlier testing of the Discovery, Land Rover had sufficient knowledge about the possibility of rollovers and roof crush that it should have warned consumers, including Pannu, of these risks.
Instead, Land Rover highlighted these aspects of the vehicle as safety features."
Alternate Risk-Benefit Test
The risk-benefit test (colloquially known as the concept of "risk versus reward") seeks to determine whether the product caused injury. When that occurs, the burden is on the manufacturer, distributor, or seller of the product to prove that the benefits of the product outweighed its risks.
Manufacturing Defect
A manufacturing defect exists when a specific product was not manufactured in accordance with its design specifications.
What Forms of Compensation Can You Recover if You Are Involved in a Rollover Crash?
Compensatory damages may be recovered if you are involved in a rollover collision include medical expenses, lost wages, pain and suffering, and loss of consortium. Punitive damages may also be sought in some circumstances.
Consult an Experienced Rollover Crash Attorney
If you or a loved one has been affected by a rollover crash, our firm is ready to help. We have significant experience in the areas of auto defect and product liability law, and have already recovered over $500 million dollars for our personal injury clients.
Contact us to schedule a no-cost consultation.
---
---
What to Do Following a Rollover Crash
Anyone involved in a car accident where somebody is injured or killed must almost always stop and wait for emergency responders to arrive. Calling 911 may also be required in certain collisions.
If it is possible to do so safely, the people involved in the crash should try to gather as much information as possible, which includes taking pictures of the scene and obtaining the other party(s) name, address, license plate number, insurance information, and driver's license number.
Finally, notify your insurance company or agent immediately, and consider consulting with an auto defect attorney. Retaining legal counsel may be necessary in order to obtain the maximum compensation you are owed.
---
Injuries and Recoveries from Rollover Crashes
Injuries caused by rollover collisions can widely vary. They can range from bumps and bruises to broken bones, including ribs, legs or arms or sadly result in a permanent brain injury or even spinal injury/paralysis. In the most grave circumstances, such collisions can also be fatal.
Recovering From a Rollover Collision
The treatment process following a rollover collision will of course depend on the severity of the injuries suffered. That could include rest and/or exercise including physical therapy or could involve inpatient brain injury rehabilitation therapy or even in the most severe of circumstances life-long care.
---
Rollover Statisics
In 2019, rollover crashes accounted for 20% of occupant fatalities in cars and 39% of occupant fatalities in SUVs. A total of 6,377 people died in rollover crashes that year. Sadly, this number increased to 7,182 in 2020.
Rollover collisions account for almost a third of all highway vehicle fatalities. Single vehicle rollovers, meaning that only one vehicle was involved in the crash are far more common than multiple-vehicle rollover incidents, accounting for over 80% of all rollovers in 1994, 2003, and 2004.
---
Car Rollover Accident Case Focus:
Pannu v. Land Rover (2011)
In the case of Pannu V. Land Rover, we represented Mr. Pannu after his Land Rover Discovery was sideswiped by another vehicle and consequently rolled over multiple times. Mr. Pannu's Land Rover ultimately came to rest upside down. Mr. Pannu tragically suffered permanent paralysis from a catastrophic spinal cord injury.
We went on to prove in court that Land Rover had designed the Discovery to have a dangerously high center of gravity, a narrow track width, and a weak roof. Indeed, our experts showed that a roughly $100 dollar reinforcement to the Land Rover's roof design would have prevented its roof from collapsing, saving Mr. Pannu from becoming paralyzed for the rest of his life.
The Discovery's marketing, including its window sticker, was also shown to be misleading. Customers like Mr. Pannu were led to believe that the Discovery had significant safety features, when in fact the defective design elements of the Discovery that led to Sukhsagar's catastrophic injury were deemed to have presented an "excessive preventable danger".
---
Finding the Best Rollover Crash Attorney
If you or a loved one have been affected by a collision caused by a vehicle rollover, we may be able to help. Our attorneys have significant experience in the areas of auto defect and product liability cases and have recovered millions of dollars in compensation for clients who were involved in such unfortunate crashes.
We offer a sound, team-oriented approach when handling personal injury cases that were the result of a rollover crash. Not only can our attorneys aggressively advocate for you in settlement or trial, but they can also guide you through the entire process with compassion and empathy. We understand the difficult situation you are in and it's our goal to help you recover the fair compensation you are owed.
With more than 40 years of combined experience, our attorneys are focused on recovering the maximum compensation on your behalf, whether through settlement or at trial. We understand that rollover crash accidents can cause immeasurable damage. We handle every aspect of your claim from start to finish so you can focus on getting the treatment you need.
Our firm offers exceptional talent, abundant resources, tireless dedication, and years of experience to give you the best chance of success in obtaining maximum compensation. Led by our award-winning attorneys, Garo Mardirossian and Armen Akaragian, we are prepared to provide you with aggressive representation and personalized legal guidance you need.
Talk to a Los Angeles rollover crash lawyer about your case or contact our firm to schedule a no-cost consultation.
Schedule Your Free Vehicle Rollover Case Evaluation
Banner image from Unsplash
---
---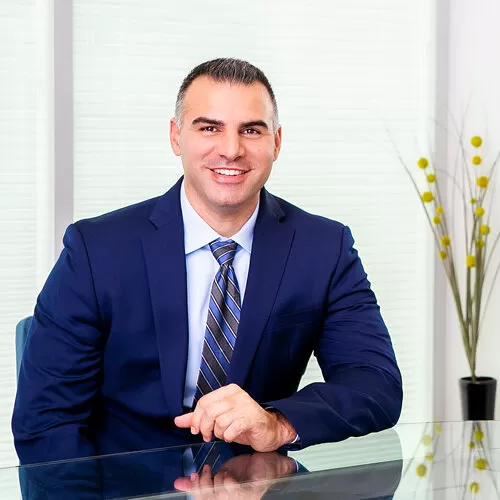 ARTICLE BY
Admitted to practice in 2006, Armen has arbitrated, tried, and settled several cases which have resulted in multi-million dollar verdicts and settlements.
---
Sources cited in this article: