---
---
On December 12, 2010, Douglas Zerby was sitting outside of his friend's residence holding the spray nozzle of a garden hose. A neighbor called the police to incorrectly report that Doug had a gun. After observing Doug for eight minutes without ever making their presence known to him, two of the officers shot and killed Doug.
When Long Beach's district attorney chose not to charge the officers involved, our firm stepped in and made sure that Doug's family received justice. After a lengthy trial in federal court, the jury awarded $6.5 million in wrongful death damages.
Total Payout:
$6,510,000.00
---
California Surfer
"My son was a law-abiding young man who loved life, a typical Californian surfer opposed to violence of any kind."
– Pam Amici, Doug's mother
Douglas Zerby loved the water. His mother described him as "a typical California surfer", although his accomplishments were anything but typical. He trained in competitive swimming with the likes of two-time Olympic medalist Janet Evans, silver Olympic medalist Jason Lezak, and swimming coach Rowdy Gaines. When he graduated Millikan High School of Long Beach California in 1992, he had set numerous records for them, some of which still stood over two decades later. Overall, he won hundreds of medals, ribbons, and trophies while pursuing his passion.
Doug came by it honestly. His father Mark works underwater, maintaining the hulls of boats. It's difficult work, and sometimes in his moments of exhaustion Mark hears his son's voice telling him that he can do it. Tragically, this is the only time that Mark gets to hear Doug's voice anymore, because in December of 2010 at 35 years of age, Doug was shot and killed by police officers while sitting on the stoop of a friend's apartment.
---
Pistol Grip Confusion
"It turned out that the object Zerby was holding was a garden hose spray nozzle with a pistol grip."
It was the afternoon of Sunday, December 12, and Doug had been drinking. Unable to safely drive home, Doug sat on the steps of a friend's apartment in the Belmont Shore neighborhood off East Ocean Boulevard and waited for him to return. Perhaps bored by the wait, Doug picked up a nearby water nozzle and began to play with it. A court document would later describe this object as "a garden hose spray nozzle with a pistol grip" .
Upon seeing Doug, a neighbor called 911 to report an intoxicated man wielding a "six-shooter" or revolver pistol. Four officers responded to the call, hid their presence, and proceeded to train their weapons on and observe Doug for eight minutes without ever announcing their presence to him. Officers then claimed that Doug "made an aggressive movement with the object" or otherwise pointed it at them. The officers then opened fire on Doug, an unarmed man, killing him.
Forensic testimony during the civil suit seemed to be inconclusive regarding whether Doug aimed the nozzle at the officers. Deputy medical examiner Dr. Juan Carrillo testified that it was possible Doug either was or wasn't in a "shooting position" or posture with outstretched arms when he was shot. Dr. Judy Melinek, a San Francisco assistant medical examiner, conversely said that it was possible Doug had his arms lifted with his hands together in a "classic shooting stance". However, Garo was quick to point out, that Doug's arms could not have been outstretched since"…the shots from [Officer O's] shotgun struck Douglas right in the chest and they killed him. And if [Doug] were holding the nozzle…the water nozzle would have been shot, [Doug's] hands would have been shot, and they were completely pristine, there was no damage to them."
The officers shot Doug numerous times. His body was riddled with penetrating rounds and two abrasions from a combination of handgun bullets and shotgun pellets. After ceasing fire, the officers handcuffed Doug's body and "dragged" him down the stairs.
---
Cover, Concealment, and Contagious Fire
"My brother didn't know the officers were there—he couldn't see them. They weren't just covered, they were concealed."
– Eden Marie Biele, Doug's sister
In addition to the officers never announcing their presence to Doug, Doug never saw them due to their perimeter-establishing positions. The handgun-wielding Officer "was behind a brick fireplace before he opened fire", while the shotgun-wielding Officer "was watching Zerby from inside a nearby apartment".
The question of whether Doug ever heard or saw the officers—much less if he pointed the nozzle at them "aggressive[ly]"—is further muddied by a forensic oddity. In the screen that Officer with the handgun shot through to hit Doug, one of the bullet holes is not grouped with the others. In other words, that Officers first shot may have been an "inadvertent" discharge which prompted the other officer to also fire in "a classic case of contagious fire", where shots fired by one officer lead another to fire based on incorrect assumptions. This chain of events would of course constitute "unreasonable use of deadly force and had nothing to do with the water nozzle".
The Los Angeles District Attorney's Office declined to press charges against the officers. Three days after Doug's death, a Los Angeles Times reporter requested under the California Public Records Act that the Long Beach City Attorney's Office release the names of the officers involved in Doug's shooting, as well as the names of any officers involved in shootings in "the nearly six-year period leading up to the Zerby shooting." The Long Beach Police Officers Association (a police union) attempted to prevent this release via "injunctive relief", asserting that the City should not do so due because of the possibility of threats against the officers or their families. Union President Lieutenant Steve James accompanied this request with a declaration citing anonymous internet threats and a recent incident wherein the release of an officer's name had caused the officer to receive death threats.
The City of Long Beach ultimately joined the police union in this request and argued that because every officer-involved shooting is investigated internally and goes into the officers' personnel files, which are protected from disclosure by state law, that the names of the officers in those files should also be protected from disclosure. "The name is tethered to the report," summarized senior deputy city attorney Christina L. Checel.
The Times, in cooperation with other media and the ACLU, contested the city and union in court for the public's right to know the identity of officers who use lethal force, with Times representative Kelli L. Sager summarizing that there is "no greater exercise of government power than the power to take someone's life". These arguments were heard by trial and appellate courts before finally reaching the California Supreme Court. Therein Chief Justice Tani Cantil-Sakauye, "whose husband is a retired police lieutenant," noted that California state law favors disclosure and "does not provide for blanket exemptions" of releasing officers' identities. While the court found officers' safety concerns "understandable," they also found that the California Legislature "had not gone so far as to protect the names of all officers involved in such shootings", especially in light of a provision that guarantees public knowledge of officer identities via the required display of either a name or ID number on uniformed officers.
With this California Supreme Court ruling on May 29, 2014, the attempt to conceal the identity of Doug's shooters failed.
---
Taking Back the Narrative
"All of the attorneys that were in this are at the top of their field. These types of civil litigation cases are extremely difficult cases to try because nine times out of 10, the victim is dead. The only thing they have to go off is what the police are giving them. We need to take back that narrative."
–Mark Zerby, Doug's father
The wrongful death civil suit Zerby v. City of Long Beach was first heard by a federal jury in Santa Ana in 2013. After a day of deliberations, the jurors found that Long Beach officers had "violated Doug Zerby's constitutional rights, were negligent, and acted with malice or reckless disregard for his life…The jury awarded $3.5 million in damages to Zerby's son, another $1 million to his mother, Pam Amici, and $2 million to his father, Mark Zerby. In addition, the jury awarded punitive damages for Officers [O] and [S] to be personally liable for $5,000 each…"
Although pleased with the jury's findings, Doug's mother Pam said in the aftermath of the ruling that she hoped "Long Beach [would do] the right thing and now fire these officers." Doug's son River agreed, saying "They should lose their jobs". Steve James, then-president of the Long Beach Police Officers Association, conversely commented that the verdict was disappointing and that the jury had effectively "found that [police] don't have the right to defend themselves." Perhaps unsurprisingly, the verdict was appealed, only to be upheld by the Ninth Circuit court of appeals in 2016.
By demonstrating Doug's innocence and raising the troubling questions of whether he ever saw or heard the officers, whether he ever aimed the water nozzle at the officers, and if an officer's inadvertent discharge resulting in contagious fire actually caused the entire incident, we were, in Garo's words, "able to prove, that over the next eight minutes [after their arrival], [the officers] should have given a warning, they should have announced their presence".
During the civil trial, Doug's father Mark befriended another of our clients, Ron Thomas, "father of Kelly Thomas…[a] homeless man who was beaten to death in July 2011 by police in Fullerton. Before the successful verdicts were announced, Ron Thomas put his hand on Mark Zerby's shoulder".
---
Our Lawyers Are Dedicated To Combatting The Type Of Injustice Doug Suffered
Contact Mardirossian Akaragian LLP Today
Our firm offers exceptional talent, abundant resources, tireless dedication, and years of experience to give you the best chance of success in obtaining maximum compensation. Led by our award-winning attorneys, Garo Mardirossian and Armen Akaragian, we are prepared to provide you with aggressive representation and personalized legal guidance you need.
Talk to a Los Angeles personal injury lawyer about your case or contact our firm to schedule a no-cost consultation.
Schedule Your Free Case Evaluation
---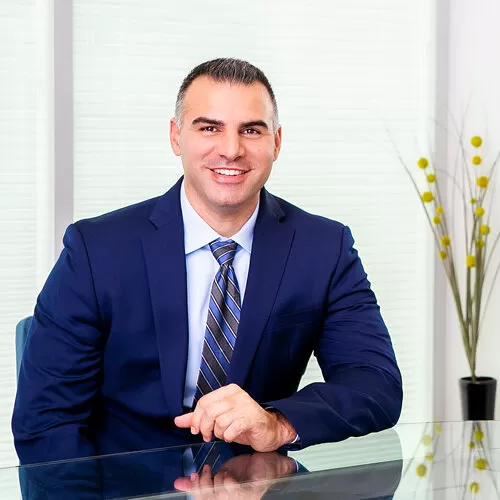 ARTICLE BY
Admitted to practice in 2006, Armen has arbitrated, tried, and settled several cases which have resulted in multi-million dollar verdicts and settlements.
---
Sources cited in this article:
---